Haven
Luxurious comfort is the theme throughout this timeless Hamptons inspired patio collection. O'Bravia fabric is designed to stand the test of time and be resistant to mildew and fading, while the powder-coated aluminum frames and O'Bravia seat cushions add durability, style and evoke a refined ambiance throughout your space. View The Full Haven Collection.
Product Care & Warranty Info
Ask about a product, delivery, or anything!
General Furniture Care & Warranty Info: When investing in quality furniture from Eureka there are several key things you must do to ensure that your products stay with you for years to come.
Eureka furniture is built to last, therefore the use of products to keep the leather supple, the timber conditioned and the fabric free of stains is vital.
Visit our Product Care pages for more detail on how to care for your particular product / material.
Outdoor & Patio care: It is important to note that only some of our products are designed for full outdoor use, with some ranges only designed for undercover/patio use. To determine whether your products are for Outdoor or Patio use, pelase check the Product Details, under "Use".
For full Outdoor & Patio product care information, see our Outdoor & Patio Care Guide.
OUTDOOR FURNITURE CARE
Our range of outdoor furniture is designed with both comfort and durability in mind. To get the most from your outdoor products, it is important to follow the relevant care and maintenance instructions:
CUSHIONS:
Cushions / fabric exposed directly to UV rays are likely to deteriorate faster, causing rapid fading and weakening of product. It is recommended outdoor products are not permanently left out and exposed to the elements, to ensure maximum longevity
Cushions / fabric exposed to rain/water without the opportunity to dry out will likely deteriorate and develop mould and mildew. Ensure damp cushions are air-dried out regularly, and removed from heavy rain where necessary
TIMBER:
Our outdoor timber is very durable, but there is no escaping deterioration when consistently exposed to the extreme Australian sun. To ensure maximum longevity, remove outdoor furniture from direct sunlight when not in use
Timber needs regular oiling to ensure it does not dry out and crack. To polish the timber, apply a fine, light, silicone-free furniture oil and polish in the direction of the grain. Follow the manufacturer's instructions on the label. Never use a furniture polish containing silicone. Check the label! (A well-known general-purpose pressure-pack spray advertises its suitability for furniture use, but the silicone content will quickly destroy the lacquer)
Timber in humid areas is more likely to develop mould and mildew. Regular cleaning/wiping of timber is recommended. Waxing your timber can also help protect against mould and mildew
PATIO FURNITURE CARE
Never place product where they can be exposed to the elements. This includes rain, hail, sun, tree & plant sap, and animal droppings
As the product is subject to changing temperatures, it is common for timber to expand and contract. Over time, this can cause minor cracks or distortion. This is not a fault.
Ensure pets are kept away, as it is common for accidental damage to occur (especially with fabrics and rattan/wicker)
Our warranty on Patio furniture is limited to manufacturer faults and does not cover any wear & tear or damage that could have been caused by:
Exposure to sun or light
Exposure to rain, hail, or other weather events
Exposure to other natural substances (tree sap, pollen, animal droppings)
Exposure to other chemical substances used in outdoor gardens or patios
Damage caused by pets or other wild animals
Failure to care for your product correctly will void any warranty.
Warranty Period
12 months manufacturers warranty.
View our Warranty Information for full list of coverage & exclusions.
Ask about a product, delivery, or anything!
Estimated delivery: 1-3 weeks. Delivery estimates vary based on delivery location
Ask about a product, delivery, or anything!
Powder Coated
Aluminium
Durable and sleek our non-rust powder-coated aluminum range combines style with resilience, making them perfect for both indoor and outdoor settings.
Full
Outdoor
Transform your outdoor space with our versatile Haven range, designed for full outdoor use. Crafted with weather-resistant materials, this table is ready to withstand the elements.
UV
Treated
Haven features a layer of UV treatment - O'Bravia, providing lasting protection against sun damage, ensuring they stay vibrant and durable in any weather.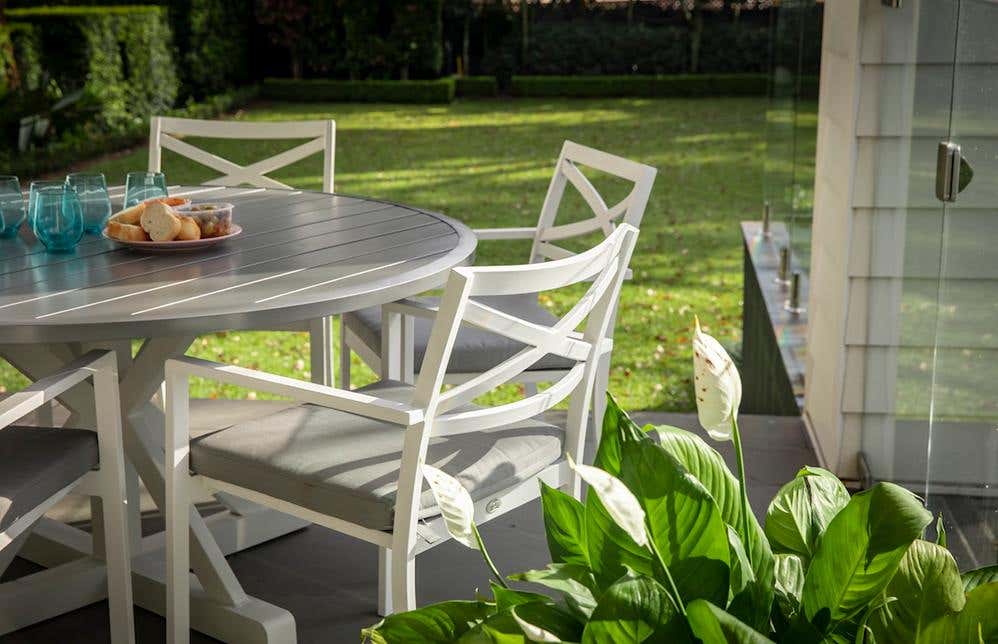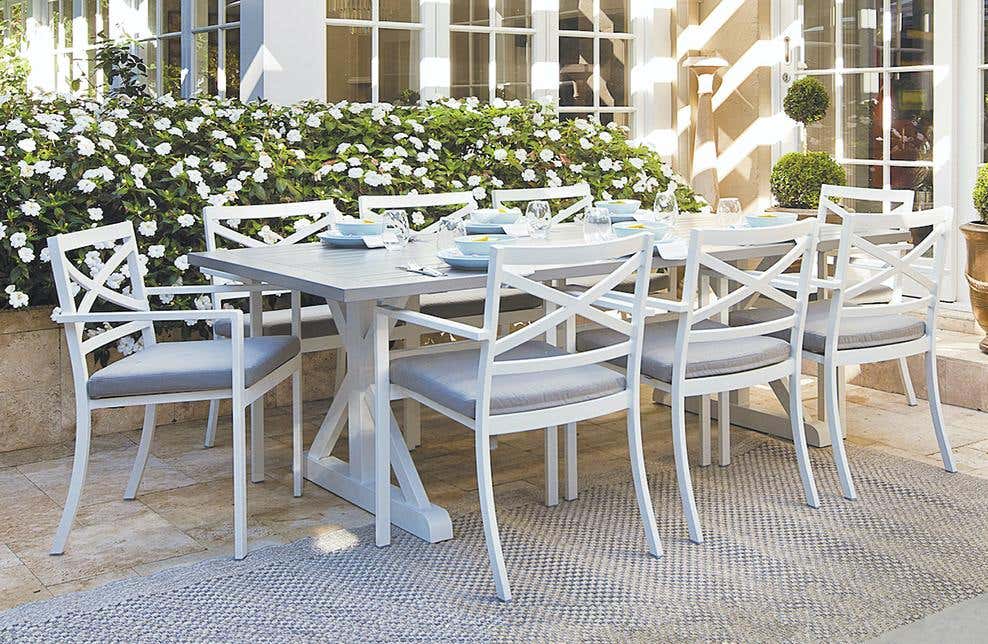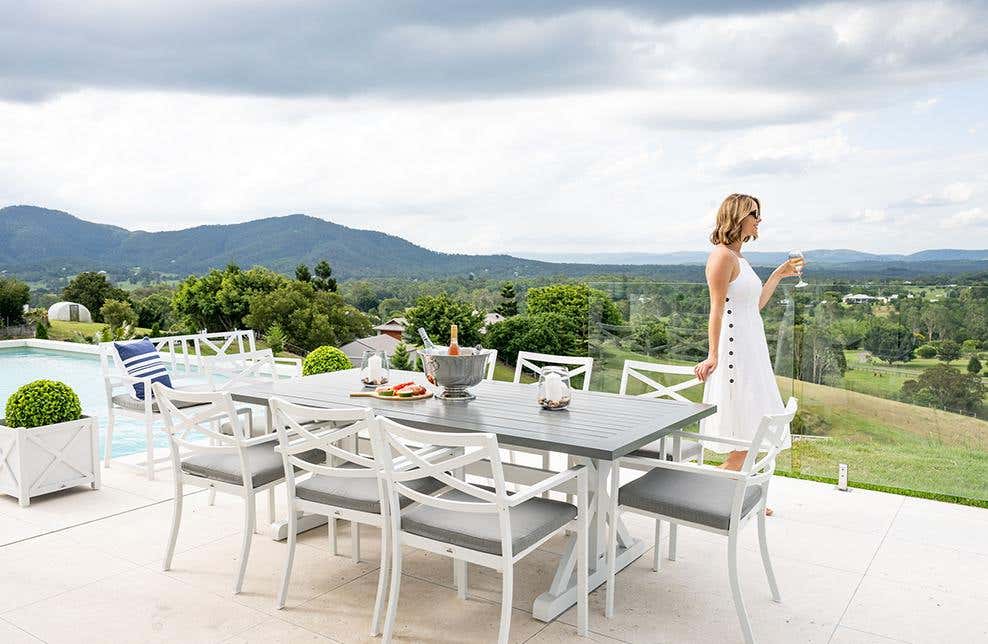 What customers are saying